Gladstone Parks, Recreation and Cultural Arts
Gladstone Seniors Group: meets on the fourth Monday of every month at the Gladstone Community Center, 6901 N. Holmes. They have a business meeting at 10:30 followed by entertainment and a potluck luncheon. Pinochle: Mondays, Gladstone Community Center at 12:30 p.m.

Bridge: Tuesdays, Gladstone Community Center at 12:30 p.m.

Hand and Foot: Mondays & Tuesdays, Gladstone Community Center at 12:30 p.m.

Duplicate Bridge Club: (Non Sanctioned) Mondays 9:00 a.m. - 12:30 p.m.


$1-$2 Bingo: every Wednesday, we meet at a different restaurant to enjoy lunch and play bingo. Please bring in two prizes worth $1-$2 each. Bingo begin at 11:30 a.m. 1st Wednesday: Pizza Street, 2nd Wednesday: Perkins, 3rd Wednesday: Pizza Ranch, 4th Wednesday: Olive Garden, 5th Wednesday: Perkins.



50+ Newsletter
The City of Gladstone's Parks and Recreation Department offers a bi-monthly newsletter. The Gladstone 50+ Newsletter updates those 50 years young and up of upcoming day trips and extended travel. To view a copy of the newsletter, please click on the links below. To receive your copy of the Gladstone 50+ News by email, please send an email to paiger@gladstone.mo.us . By receiving your copy via email, you receive the newsletter at least one week before those who receive it by mail.
OCTOBER - JANUARY 50+ NEWSLETTER
SIGN UP FOR FIFTY-PLUS E-NEWSLETTER:
Day Trips
We offer a variety of day trips each month. Check the newsletter to see the full list.
Call 423-4086 or visit
https://gladstonemo.activityreg.com
to make your reservation today.
Extended Trips
NEW YORK CITY HOLIDAY - DECEMBER 12-16, 2022
EASTERN CARIBBEAN WITH PUERTO RICO - JANUARY 29 - FEBRUARY 5, 2023
HAWAII 3 ISLAND ADVENTURE - FEBRUARY 21 - MARCH 1, 2023
GREAT TRAINS AND GRAND CANYONS - MARCH 19-24, 2023
SHADES OF IRELAND - APRIL 26 - MAY 5, 2023
YELLOWSTONE AND THE WILD WEST - JUNE 16-22, 2023
MACKINAC ISLAND, THE GRAND HOTEL AND NIAGARA FALLS - MAY 15-22, 2023
DISCOVER SCOTLAND - SEPTEMBER 10-19, 2023
Clay County Seniors: Seniors, age 60 and older, are eligible to receive a fitness class subsidy. To learn more, please contact the Gladstone Community Center at (816) 423-4200 or Click here for the Gladstone Community Center website
Clay County Senior Services offers a variety of programs and services. Click
here
to learn more.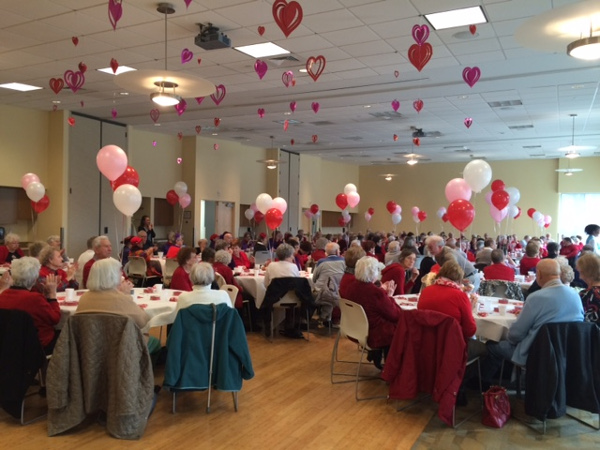 Sweetheart Lunch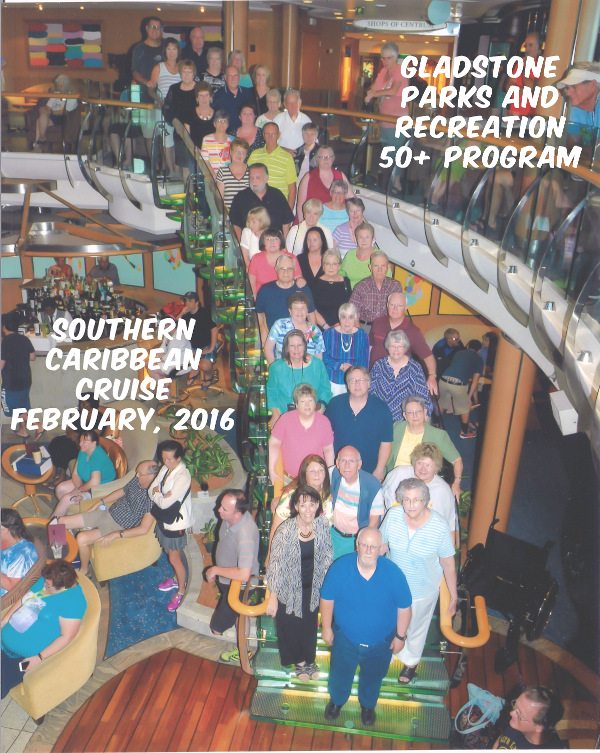 For more information on recreation programs contact the Parks, Recreation & Cultural Arts Department at (816) 423-4200.
In Case of inclement weather regarding events, sign up for
TEXT ALERTS HERE.
You may also call the rainout line at (816) 437-2489 and select option #4.