Gladstone Parks, Recreation and Cultural Arts
Contact Information:

Gladstone Parks and Recreation
7010 N. Holmes St.
Gladstone, MO 64118
Phone: 816-423-4089
Contact Us

Memory Bench Program

Printable Order Form
Payment is due at the time the order is placed.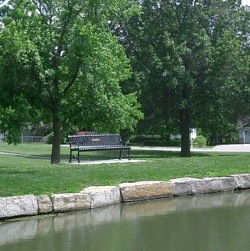 Sponsored by Gladstone Parks and Recreation the Memory Bench/Legacy Tree Program allows groups and individuals to donate benches and trees to commemorate special events or as memorials to loved ones to be placed on city-owned park land. Your gift to the community is tax deductible.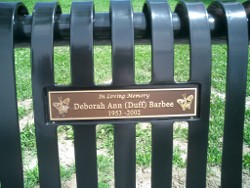 The reasons for giving are endless but the result is the same: a living reminder of an event or a person that will provide many benefits for many people for years to come.

Memory Bench These benches become permanent memories that are enjoyed by our park patrons every day of the year. They are an excellent way to remember and honor a loved one, a 50th wedding anniversary or special achievement.

As you enjoy a stroll along the walking trail at Oak Grove Park you will see several examples of our memory benches in a park setting. These elegant benches are made of steel with cast iron supports and a state of the art polyester powder finish. We set them permanently on a concrete pad in a location that is approved by the donor.

Your donation of $2,500 pays for the bench, a plaque engraved with your personal message and the secure installation of the bench. Our park crew will handle the maintenance of the bench.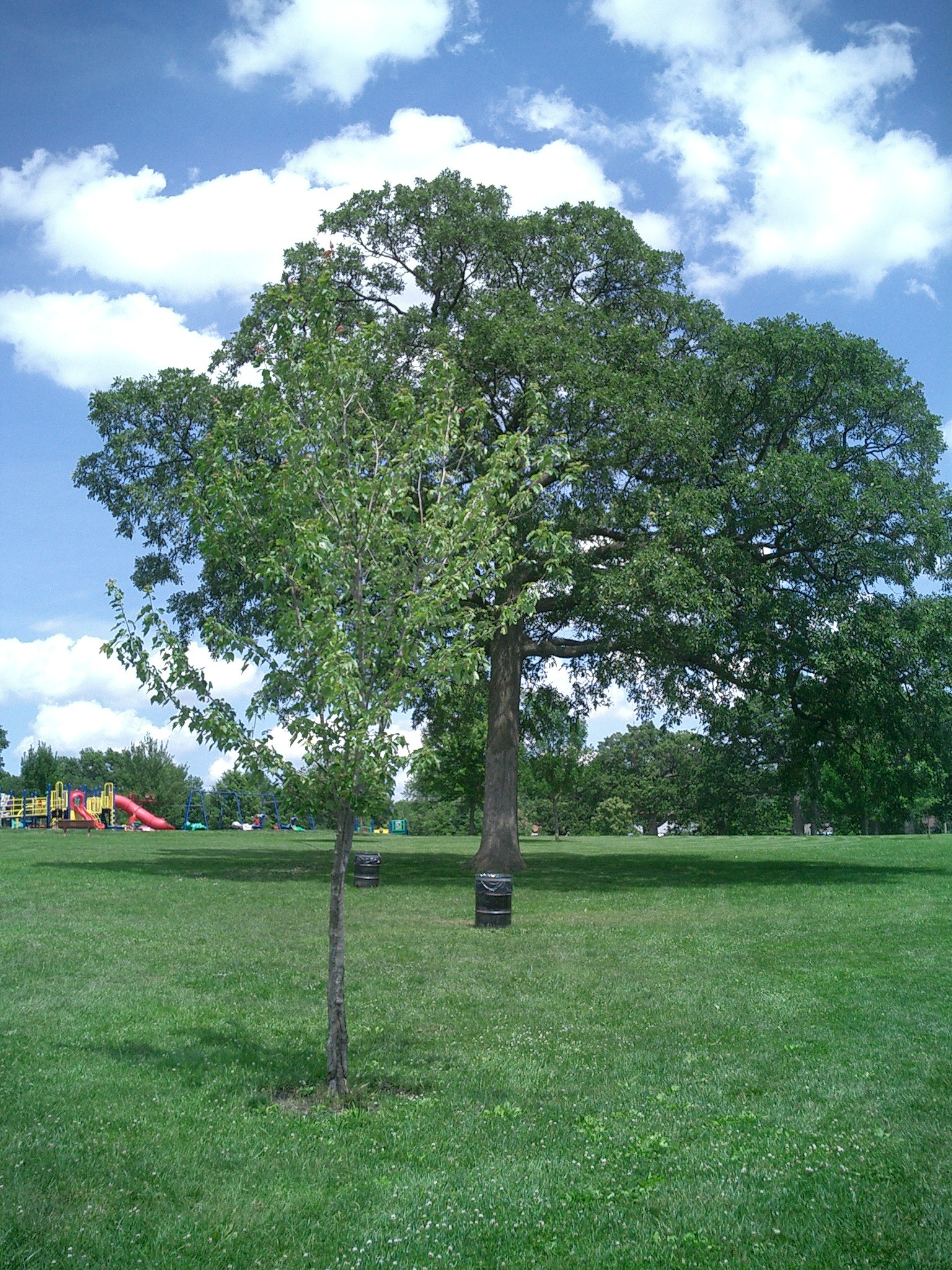 Legacy Tree Program

Printable Order Form
Payment is due at the time the order is placed.

What better way to celebrate the life of a loved one, an anniversary, the birth of a baby, and help insure that future generations in Gladstone will continue to enjoy beautiful green, forested parklands.

Your donation of $300 pays for a 1.5" caliper tree that will be planted and maintained by our park crew. Maintenance includes staking, fertilizer, pruning, mulching, etc. Trees ordered from April 1 thought October 15th will be planted in the late fall. Trees ordered October 16 through March 31will be planted in the spring.



City Tree List


Large Trees
Northern Red Oak
Eastern White Pine
White Oak
Common Hackberry
Burr Oak
Sugar Maple
Pin Oak

Medium Trees
Swamp White Oak
Red Maple
Black Oak
Bald Cypress
English Oak
White Fur (not as street tree)
Chinkapin Oak
Eastern Red Cedar (not as street tree)
Shingle Oak
Norway Spruce (not as street tree)
Golden Raintree
White Spruce (not as street tree)
European Alder
Hophornbean
Linden
Kentucky Coffee Tree
Beech
Gingko
River Birch
Thornless Honey Locust
Norway Maple
 

Small Trees
Flowering Crabapple
Callery Pear
Flowering Dogwood
Eastern Red Bud
Hawthorne
Downy Serviceberry



Gladstone Tree Ordinance


For more information on the Memory Bench/Legacy Tree Program contact Susan Haws at (816) 423-4089.