Gladstone Parks, Recreation and Cultural Arts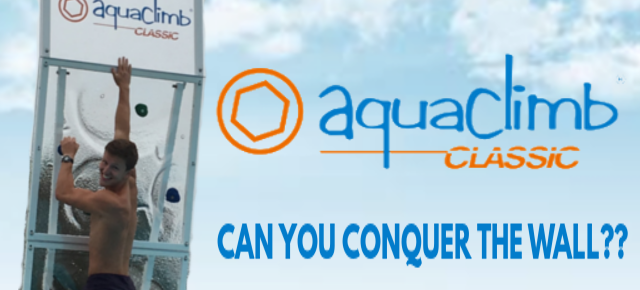 In the summer of 2016, the Gladstone Municipal Pool added a splash of fun to the diving well. After losing its 3m diving board due to national concerns regarding liability and insurance, the Gladstone Municipal Pool needed to add something to keep its users, especially youth and young adults, engaged, and entertained. The solution: The AquaClimb® poolside climbing wall. The climbing wall rises out of the water allowing for approximately 16.4 feet of vertical climbing, allowing participants to climb to the top, and then jump off feet first. The AquaClimb® wall leans out over the water at a 13 degree angle ensuring a safe re-entry into the pool. People of all ages can "rock climb" in a safe environment, while cooling off on those hot days. A fall means an easy drop into the cool water of the dive well and a sense of accomplishment after reaching the top. Unlike traditional land based rock climbing walls, there are no safety ropes, repelling harnesses or carabiners needed to scale the 16.4" poolside climbing wall. This is one of the latest crazes in the water aquatics industry, and the Gladstone Municipal Pool is proud to have it.



AquaClimb ® and Drop Zone Rules

---
One climber on wall or in drop zone at a time.
Non-swimmers are prohibited. (Flotation devices not allowed)
Climbers must start from in the water.
Climbers get one attempt to climb. Once you fall you must go to end of line.
Only one person allowed on wall or drop zone at a time.
No Diving - Feet first entries only.
Wait your turn in a single file line next to lifeguard stand.
Never climb above the top climbing panel. The clear panel at the top is not a climbing panel.
Never climb around the sides, either onto the pool deck or onto the AquaClimb ®.
All climbers are required to exit the drop zone using the ladder located to the west of the climbing wall.

Additional rules and stipulations may be enforced at anytime at the lifeguard's discretion.


For more information about the Gladstone Community Center call (816) 423-4200 or click here to contact us.