Gladstone Parks, Recreation and Cultural Arts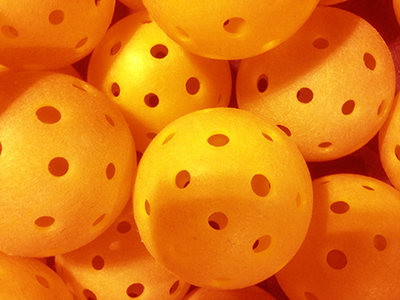 MORE COURTS! MORE PLAYING TIME!
Come join the latest game to hit the courts, Pickleball!
This fun paddle sport created for all ages and skill levels combines many elements of tennis, badminton and ping-pong. The rules are simple and the game is easy for beginners to learn, but can develop into a quick fast-paced competitive game for experienced players.

Equipment is provided, come join the fun!

No experience needed, you can learn as you play!

Hours and Courts Available:
Monday, Wednesday & Friday: 5 a.m.-10:30 a.m. - 3 Courts
Monday, Wednesday & Friday: 10:30 a.m.-1 p.m. - 1 Court

Cost: Members - Free / Non-Members $12 daily drop-in / $49 Punch Pass for 10 visits.




For more information about the Gladstone Community Center call (816) 423-4200 or click here to contact us.