Gladstone Parks, Recreation and Cultural Arts
The Gladstone Community Center's Aquatics program offers 3 unique water areas for all age levels. All of the pools at Gladstone Community Center are ADA accessible. A water wheelchair and a water chair lift are available at the request of customers. While pools are open, lifeguards are present for your safety. Men's and women's locker facilities are available along with a family changing area.

Gladstone Pool Schedules

Leisure Pool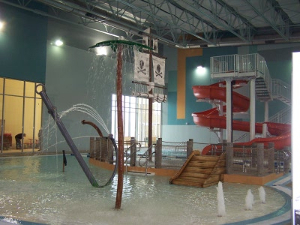 The center's leisure pool is a warm water, zero depth entry pool with interactive play structures that include a pirate ship, flume slide, dumping buckets and spray features. This pool also has a therapy bench. The leisure pool is the perfect place to host your next pool outing or child's birthday party.

Competition Pool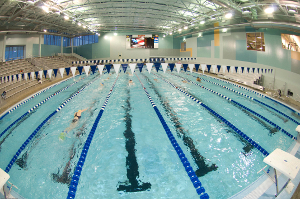 Just wanting to swim? The competition pool is a fantastic area for the beginner to competitive swimmer. This pool features eight 25-yard lap lanes. Kick-boards and pull buoys are available to assist you with your workout. So if you are just learning to swim or getting ready for your next triathlon this pool is right for you!

Diving Well


From the novice to the pro diver our diving well will help to sharpen your skills. The diving well features two 1-meter boards and one 3-meter board (3-meter board open for approved dive practices only). The diving well is also a warm water pool and can accommodate up to four 20-yard lap lanes. This area of water is also a great place to take your next deep water aerobics class.


Services and programs provided at an additional fee:
* Youth Group Swim Lessons
* Private Swim Lessons for Youth and Adults
* Water Fitness Classes
* Master's Swim Program


For more information about the Gladstone Community Center call (816) 423-4200 or click here to contact us.